Taiwo Popoola
Ict Program Director
Ericsson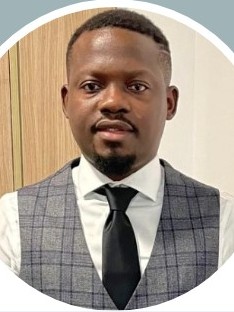 【簡歷 Bio】
Taiwo is a seasoned ICT/Project Management professional with over 15 years of work experience that spans across oil and gas, engineering, and telecommunications industries.
He is experienced in Hybrid Project Management and passionate about people.
He oversees diverse team members from 3 continents within his organization to provide solutions through the execution of dozens of projects & programs which earned him various prestigious awards.
He is passionate about professional development and intentional about influencing other professionals within and outside Africa to be certified. He is a lifelong learner with 9 PMI certifications and other certifications in Business Analysis and Information Technology.
He is an intercontinental PMI advocate with active membership in PMI Nigeria, Austin Texas, and Sweden Chapter. He served on the PMI Nigeria Chapter Board and is currently on the PMI Austin Chapter Board.
2023PMI台灣專案管理國際論壇(PMI Taiwan International Congress,PTIC)主持人及講者