葉維銓
Wei-Chyuan Yeh
國家文官學院/中央警察大學
National Academy of Civil Service/Central Police University
兼任講師
Adjunct Lecturer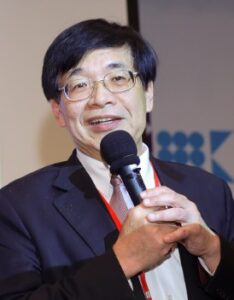 【簡歷 Bio】
行政院研考會科長、研究委員、綜合計畫處處長、
國家檔案局籌備處副主任、總統府第一局局長,公務人員保障暨培訓委員會常務副主委退休。
法鼓山義工、文官學院及警察大學兼任講座、台北大學校友會理事、台北大學公共行政暨政策系友會理事長、
證照:
PMP(Project Management Professional)、Scrum Master (PSM)
Executive Yuan Research Council Section Chief, Research Committee Member, Director of the Comprehensive Planning Division,
The Deputy Director of the Preparatory Office of the National Archives Administration,The Director First Bureau of the Presidential Palace,
The Executive Vice Chairman of the Civil Service Protection and Training Committee (Retired).
Volunteers at Dharma Drum Mountain Adjunct Lecturer ,National Academy of Civil Service and the Police University Director of the Taipei University Alumni Association,
Chairman of the Taipei University Public Administration and Policy Alumni Association,
License:
PMP(Project Management Professional)、Scrum Master (PSM)
【演講題目 Speech Topic】
敏捷式開發與瀑布式開發方法在政策執行之競合
The coopetition of agile and waterfall development methods in policy implementation.
【演講大綱 Speech Abstract】
對於長期研究政府政策和執行專案的人,如何將敏捷式開發與瀑布式開發在政策執行之運用,始終感到困擾的問題;瀑布式開發方法是否過時了?存在什麼問題?該如何調適?而敏捷開發方法是否絕對萬能,可以運用到任何類型的專案?沒有任何的缺陷?
本項演講專題將探討敏捷式開發與瀑布式開發的特質和限制,並從國內外案例的個案分析觀點,找尋心理的迷津,也希望能為未來的專案管理找出可行的路。
For those who have studied government policies and implementation projects for a long time, they have always been troubled by how to apply the method of agile development and waterfall development in policy implementation. Is the waterfall development method outdated? What are problems existing in the waterfall development method for the project management? How to adjust it for the future? Are agile development methods absolutely universal and can be applied to any type of projects? Especially when we apply the agile to the public policy without any flaws?
The topic of this speech will discuss the characteristics and limitations of agile development and waterfall development, and from the perspective of case analysis of domestic and foreign cases, to find a way for my psychological miss. And I wish we can find a feasible way for project management in the field of public policy.
2022 PMI台灣專案管理國際論壇(PMI Taiwan International Congress,PTIC)講者